About:
The Comic:
Hey Internet people! I'm Eric Lernould and you're on my website, so you probably know that this is the About Page for the webcomic I draw called "Sketchy Antics". If not, well, that's what this is. It's an About Page for the webcomic Sketchy Antics. But if you don't know what Sketchy Antics is, that's okay! Maybe you'd like to jump into the comic from the MOST RECENT POST and see what's new, or maybe you want to START FROM THE BEGINING and work your way forward, or maybe you just want to know a little bit about the comic before you dive on in! That's fine! It's cool! You can do that!
.
Sketchy Antics is a 85% non-fiction autobiographical comic about me, Eric, and the people in my life. My life can be super normal and super not-so-normal, but the comics tend to be pretty darn relatable! I guess you could call SA a slice-of-life/joke-a-day/journal-esk comic, but it's pretty hard to tie it down to a genre.  Anyways, the comic updates Monday and Friday morning and can be found at SketchyAntics.com, SA's Facebook, Eric's Facebook, SA's Twitter, Eric's Twitter, DeviantArt, Instagram, Comic Chameleon, Tapastic, and Webtoons. SA also has a YouTube Channel (where you can watch our videos), a Twitch Channel (where you can watch us stream), and a Patreon Page (where you can help out Sketchy Antics AND raise money for charity!).
.
A FEW FACTS:
The first SA comic was posted on November 14, 2013, but the the first color comic (where SA starts from now) was posted on

July 21, 2014

, and is the unofficial start of the comic.
Along with the comics, you can also find Blog Posts and Videos on the website that let you see what's up with us and to get a better idea of the story as a whole.

Every comic has a hover-text fun fact that you can read on any desktop, while mobile devices will bring up the mobile version of the website where you can read the comics ad free.

I currently use a Surface Pro 4 to draw and edit the comics.

You can come watch me Live Draw the comic every Monday at 8PM EST.

SA's Publicist, Jenny, is amazing and if anyone sees her posting anywhere you should let her know that she rocks!
.
.
    Team Sketchy:
Eric Lernould (The Overlord …The Artist)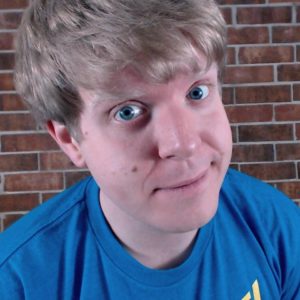 Hey Internet, I'm Eric! I'm the artist, protagonist, owner and overlord at SketchyAntics.com! I'm from the United States, and in 2012 I graduated from The University of New Haven (in my home state of Connecticut) with a BS in Forensic Science and a concentration/minor in Applied Biology. I've also been drawing comics as a hobby since about 2007. So I guess you could say my two loves are science and comics… and yummy food… and hiking …and swimming, and traveling, and taking over the world and playing video games and… um, yeah… those two things. Anyways, I started drawing SA back in November of 2013 after having taken a short break from drawing comics. It was during this break that I discovered that I didn't WANT a break from drawing comics. In fact, I wanted to draw comics for the rest of my life! So SA was started as an idea for a comic that I could continue to draw for years without getting bored. What would the subject matter be? What could I possibly never get bored of? …Well …me… the subject was me, and my life. Yeah, sure, it's ego-centric as hell, but "my life" was a big enough idea that it constantly leaves me open to draw new things, experience new interactions, and meet a TON of new people. And that's AWESOME! People are like REALLY cool! So yeah, that's why I started SA, and it's why I continue it to this day. I love talking to all you guys, and you're the reason I post every week! I know that probably sounds super stereotypical, but I love interacting with and meeting you guys! So yeah… that's me! I hope you guys like the comics! And maybe I'll even see you over on our weekly Live Drawing Stream! CYA'!
.
Jenny Sharp (SA's Publicist)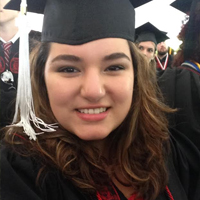 I am a recent University of Hartford Graduate majoring in English: Creative Writing AKA Attempting to Pay off Student Loans. In my limited free time I practice the art of cat ladyhood, re-watch Lord of the Rings Movies and listen to Harry Potter books on tape. When motivated I work on my paintings, drawings and written pieces for my blog. I love meeting and talking to new people, cooking, eating, wearing stretchy waist pants and long walks on the beach. I believe that pizza should be made a major food group and that green vegetables shouldn't be eaten plain. Currently, I am working four jobs in order to not live in a box and pay off the love of my life Shayera my little purple fortress of car payments. I'm wicked excited to join the Sketchy Antics team and if you've read this far give yourself a hug for me. Cheers!
..
.
.
.
.
.