Sketchy Antics is on Comic Chameleon!
on
May 6, 2015
at
11:40 AM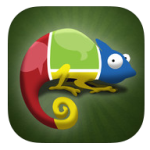 Hey guys! We were just thinking, wouldn't it be great if you could read Sketchy Antics on your phone? I mean sure, you can look up SA on any old smart phone, but wouldn't it be even BETTER if it was on some AMAZING app that would let you see when Sketchy has updated, allow you to look through all of our past posts, and even view the comics panel by panel without having to manually zoom in and out and over and upside down?
Well, GREAT news, Sketchy Antics is now on the Comic Chameleon app!
What the heck is Comic Chameleon?
It's everything I just mentioned and more! You can view all your favorite webcomics (but mostly Sketchy Antics) right on your phone in a SUPER convenient, and CRAZY easy to use app!
Is it compatible with my phone?
If you're an iPhone user, then YES! You can go search for app in the App Store, or CLICK HERE! Don't have an iPhone? Don't worry! Comic Chameleon is coming to Android thanks to it's successfully funded Kickstarter!
How much is this going to cost me?
You seem like an intelligent reader! For you, the app is available at the low price of FREE!!!
I only download the VERY best apps, is it worth it for someone like me?
QUITE! It is an app of the most EXQUISITE variety! You can sample all the latest and greatest comics the internet has to offer including Beefpaper, Nedroid, Sketchy Antics, Chainsawsuite, Tethered, Dumbing of Age, Girls With Slingshots, Sketchy Antics, Mercworks,  Amazing Super Powers, Questionable Content, Sketchy Antics and MORE!!!